Our Maritime Lien Filing and Recording Service is provided to anyone ( in any State) claiming they are owed money that hasn't been paid by a U.S. Coast Guard Documented Vessel. The vessel is usually NOT in their possession and the money owed to them is from a past due balance for wages, labor, repairs, general services and more.    Contact us for more information.
What is a Maritime Lien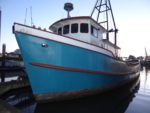 The best way to explain a maritime lien is to describe what it is used for and why.  A maritime lien is a lien placed on a Vessel by someone claiming they are owed money that hasn't been paid.  The maritime lien could be for things like wages, labor, repairs, general services, fuel, parts, etc. These vessels do not have titles so aren't governed by a State.  For example; Most smaller boats used for recreational purposes, have a certificate of title. They are titled, registered and governed by each State's Department of Motor Vehicles.  Larger Vessels such as commercial fishing boats do not. These vessels have a Certificate of Documentation instead.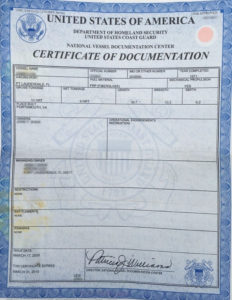 The U.S. Coast Guard National Documentation Center governs these vessels because they meet one or more of the following requirements:
Beare five net tons or more
Are used in fishing activities on navigable waters of the U.S. or in the Exclusive Economic Zones (EEZ)
Are used in coast-wise trade

Where Is A Maritime Lien Recorded
A maritime lien is recorded in the General Index or Abstract of Title.   This is basically a record of sales and liability activity that is recorded or "documented" by the U.S. Coast Guard Documentation Center.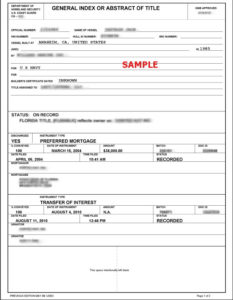 The vessel's name, official U. S. Coast Guard Number, HIN number, manufacture information and port information is initially recorded.  Then, bill of sales, loans, maritime liens and lien satisfactions are recorded throughout the vessels life.  It's different from a Certificate of Title because when someone purchases a boat or vessel and gets a loan, the DMV records the finance company's loan on the Certificate of Title as a lien-holder.  A vessel with Certificate of Documentation loan is referred to as a Mortgage or Preferred Mortgage and the bank or financial institution that loaned the money is referred to as a Mortgagee.    Filing and Recording a Maritime Lien can benefit you because the owner or manager of the vessel will have a problem acquiring a new loan or selling the vessel when there are liens on it.   They will usually want to work with you to get the claim of lien paid off so it shows as satisfied on their record. Financial Institutions do not like to loan money to vessels with liens.
Maritime Lien vs Labor, Service, Storage Liens
The Maritime Lien allows the claimant to put a lien against the property or Certificate of Documentation of the vessel so it is public record.  Labor, Service Storage Liens are for liens governed by States.  They are filed by business' that have possession of the vessel (storage yard, marina, vessel repair shop, etc)  The certificate of title can be transferred into the business name if the claim of lien is not paid where a maritime lien just goes on the vessel's record.
To order our Maritime Lien Filing and Recording Service for $295.00 just click Buy Now   A title clerk will contact you to start the process.  You can contact us at 727-286-7150 to speed things up, and a title clerk will be happy to assist you.